ABOUT US
A YOUNG AND COMPETENT DYNAMIC TEAM
Over forty years of work experience, continuous updates and training by our staff involved in the company have led to consolidated professional experience and a solid corporate structure. For this reason Castagna Antincendi are able to meet any customer requirement in the firefighting and safety field, thanks to a dynamic and highly qualified team.
Castagna Antincendi's main goalis to satisfy all customer expectations, customising the services we offer in compliance with the strictest fire regulations, while never lowering our focus on goals aimed at respect for the environment. We challenge conventional opinions to present a new type of responsible company, we have the means and the desire to demonstrate to the rest of the business world that by making the right choices it is possible to achieve a healthy and profitable business. We continuously work toward the improvement of firefighting technology and we constantly test both the equipment and the extinguishing agents on real fires to verify their presentations and correspondence to the design data.
Castagna Antincendi's company mission thus has the unique and indispensable goal of providing our customers with high quality products that reflect what we agree on together, adopting innovative techniques. The customer is the mirror of our work so their complete satisfaction is, for us, not a target but an incentive to continue to improve ourselves.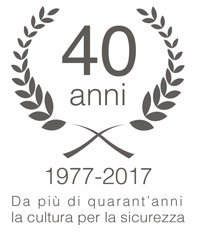 Contattaci per un preventivo gratuito.
Saremo lieti di contribuire alla sicurezza dei tuoi ambienti.